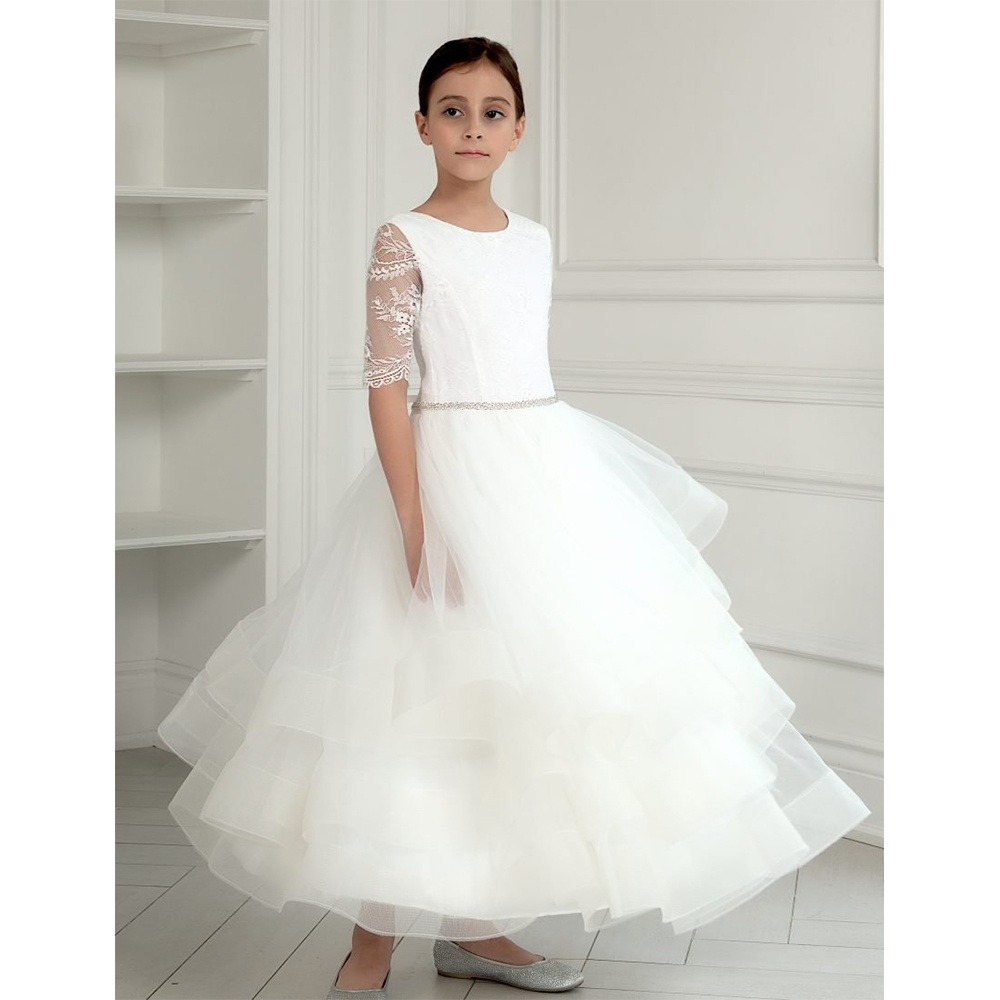 A flower girl plays an important role in a wedding ceremony, and so it is important to ensure this special part of the wedding is as perfect as it can be.
Markham, Ontario has an amazing selection of flower girl dresses to choose from. From classic and timeless designs to modern and chic styles, there are a variety of dresses to choose from. You can find something perfect for your flower girl no matter what the theme of your wedding may be. You can also find matching accessories such as gloves, tiaras, and veils to complete the look.
What should flower girls hold?
In some cultures, it is customary for flower girls to carry a basket of petals or other decorations. In other cultures, the flower girl is expected to carry a bouquet of flowers. Depending on the style of your wedding, you may choose to have the flower girl carry neither, or both. It is also a nice touch to have the flower girl hold a sign that says "Here Comes the Bride!".
What does a flower girl wear on her wrist?
The flower girl usually wears a bracelet or wrist corsage. This is usually made of the same flowers as the bouquet, but can also be made of ribbons, silk, or other materials. The flower girl's wrist corsage should match her dress and the bouquet to create a cohesive look.
Where To Buy Flower Girl Dresses in Markham?
Markham, Ontario has several stores that offer gorgeous flower girl dresses, accessories, and matching items. You can shop online or visit one of the stores in person to find the perfect dress. We offers a wide selection of dresses, accessories, and more to make your flower girl look amazing on your special day.
A flower girl plays a special part in a wedding ceremony, and she deserves to look amazing. Markham, Ontario has plenty of stores that offer stunning flower girl dresses and accessories. Whether you are shopping online or in person, you are sure to find the perfect dress for your flower girl Dress stores in Markham.
We are a small family business passionate about designing one-of-a-kind, notable clothing for your children to wear on special occasions.
We make your dream design come to life right here in our sewing studio in Toronto. Everything is handmade and selected to best suit your needs and taste.
Serving across Mississauga, Toronto, Hamilton, Markham, Brampton, Vaughan, Guelph, St. Catharines, Niagara Falls, Oshawa, Whitby, and the Greater Toronto Area.