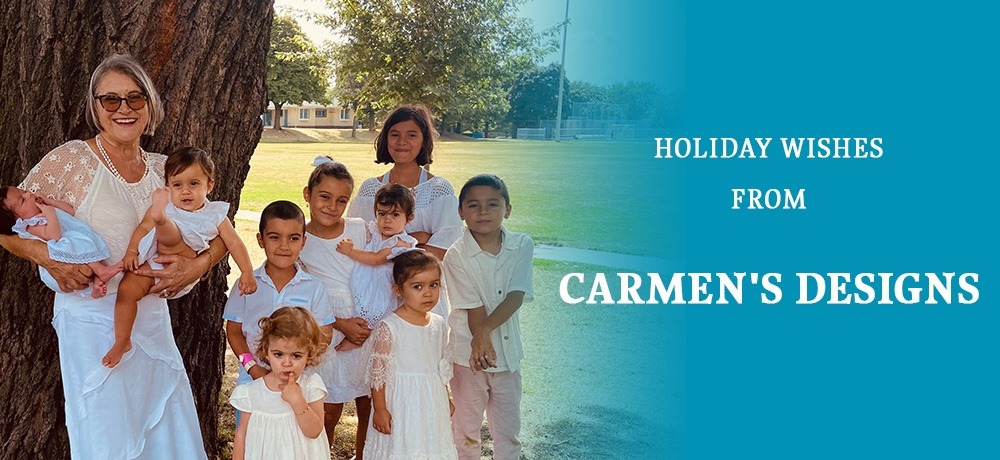 Merry Christmas
The Carmen's Designs team wishes you a very Merry Christmas, a joyous holiday season, and a happy, healthy, and peaceful New Year 2023!
We would like to inform our clients that we will be open on December 24, 2022, and December 31 between 10 AM to 2 PM. We shall remain closed on December 26, 2022, and on January 3, 4, 5, and 6, 2023. We will reopen on Saturday, January 7, 2023, before shutting on January 8, 9, 10, 11, and 12, 2023.
We are also running a special offer on all-white garments for baptisms, christenings, and communions. We're offering a special 30% discount at the store on all-white garments from December 12, 2022, to January 20, 2023. The offer will be applicable only on days that the store is open, so please keep note of the dates we are shut.
If you need any assistance from us during the holiday season, feel free to get in touch with us by clicking here.